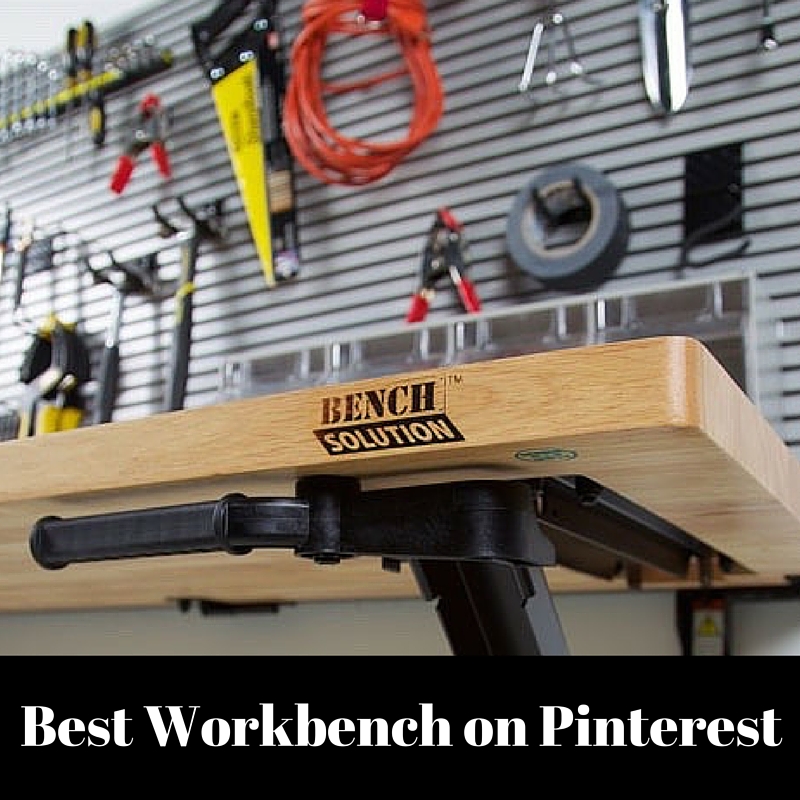 When you offer a product that truly helps people, it's great to see others using it and talking about it. Word of mouth is a great compliment. And on social media, sharing has never been easier.
Bench Solution's foldaway workbench saves time, space, and stress. We're pleased our loyal customers agree. And we're thrilled to have nearly 30,000 pins on Pinterest.
What's a pin, you ask? Like a thumbtack on a bulletin board, it's a button on Pinterest that makes it easy to share content and photos that inspire you. With 100 million active users, Pinterest is a valuable marketing tool. And with 67 percent of the users under age 40, it's an ideal demographic for our workbench.
Bench Solution was thrilled when our foldable workbench went viral on Pinterest. It is the most pinned workbench on Pinterest. Lots of different people and groups pinned it as a favorite item. Let's take a quick look at some of those pinners.
Pamela is an active DIY'er and writer who blogs about her projects at My Décor Education. She described our workbench as a "space saving garage organization. The folding bench idea could be used in a laundry (or) a workroom."
Home Zada — with nearly 2 million followers — shared a picture of our workbench under their Garages Need Organization board. Their goal is to provide "Online and mobile apps to manage your home improvements, home maintenance, home inventory, and home finances (and) save money improving and maintaining your home." That makes sense to us. We believe our sturdy foldaway workbench is the ideal way to improve both your home and your garage.
According to Apartment Therapy, our folding workbench is a great way to add a workspace to a garage without a lot of extra space. In an excellent article about how to make the most of the space you have, Apartment Therapy provided 23 ideas. In the intro, they wrote: "Your garage is a hardworking space. It's where you keep your sports equipment, your tools, your gardening supplies, your out-of-season decorations. How in the world are you supposed to keep all that stuff organized — and maybe even make room for your car?" We couldn't have said it better ourselves.
Bob Vila, former host of This Old House, chose our workbench as one of his 11 "neat" garage storage solutions on Pinterest. Vila showed a picture of the bench and wrote: "If you want a functional workspace but only have limited room, this wall-mounted workbench conveniently folds down when not in use. Measuring 60″ x 24″ on the surface, the solid butcher-block bench can hold up to 400 pounds." Vila has nearly 138 million followers on Pinterest, so we were pleased as punch to see his complimentary words.
We're amazed by the diversity of people who pinned us — from Earmark Social Bridgette S.B. of Earmark Social Goods to Susan Rhinefield Ball to Enrique Alrovi on his !2015 My Ideal WorkShop board — and thrilled that so many like our product. From small accounts to mammoth accounts, our foldable workbench is a Pinterest hit.
Check out our webpage to learn more about our product. Or visit Pinterest to see what all the buzz is about.