If you're like most people, space can be at a premium at your house, apartment or garage, forcing you to get a bit creative to maximize your square footage. With that in mind, we have compiled a list of some very cool space saving furniture ideas will add efficiency and functionality to your home.
Get creative with unused space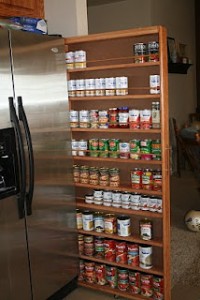 Here's a nifty idea for those DIY enthusiasts out there.  Kitchen cupboards get filled up in hurry, and we stumbled upon this creative approach to adding additional storage space out of extra space next to your refrigerator.  You can find the step-by-step instructions here.
Ceiling Storage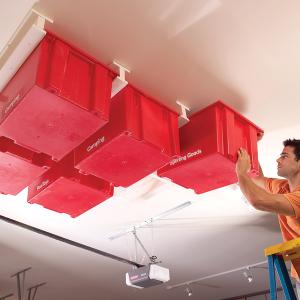 Utilizing ceiling space, particularly in your garage, is an often overlooked idea to add additional storage space.  We loved this idea from familyhandyman.com, which walks you through this DIY project.
Stairway Storage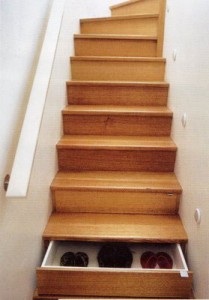 Here's another genius idea to utilize unused stairway space normally overlooked.  We found this on https://www.apartmenttherapy.com.
Eliminate the clutter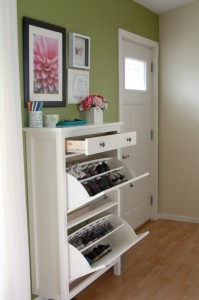 Tired of shoes cluttering up your entry way?  This a clever furniture idea from that is perfect for skinny entry ways, and can be found at www.ikea.com.  We discovered this piece of space saving furniture on this organization-loving blogger's site.
Multi-functional furniture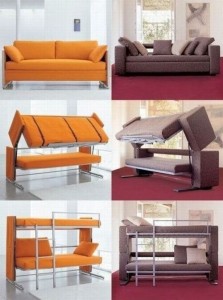 Multi-functional furniture is another great way to save space.  We saw this on Pinterest and thought it was a very unique idea.
Add more work space without sacrificing floor space
A garage serves many uses.  It protects your automobiles from the elements.  It serves as primary storage for tools, toys and all sorts of miscellaneous items.  Ideally, it also provides an area to use as your workshop.  Unfortunately, for most people, garage space is limited and it's extremely difficult to find the necessary space.  That's the beauty of this folding workbench by Bench Solution.  It provides a heavy-duty work space when you need it…and seemlessly folds down when you don't–taking up virtually no garage space at all.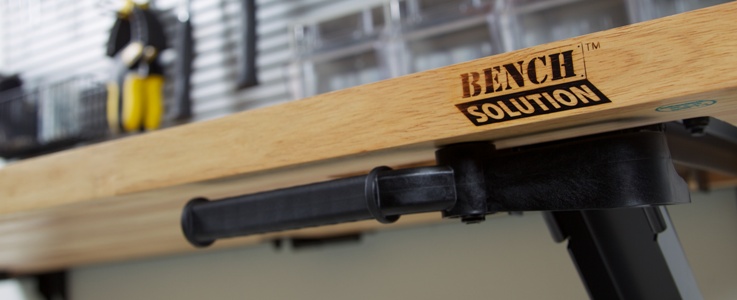 Hopefully one or more of these examples provided a bit of inspiration, or gave you some ideas on how to make more efficient use of your space.  If you have examples of unique space saving furniture or storage ideas, we'd love to hear them.